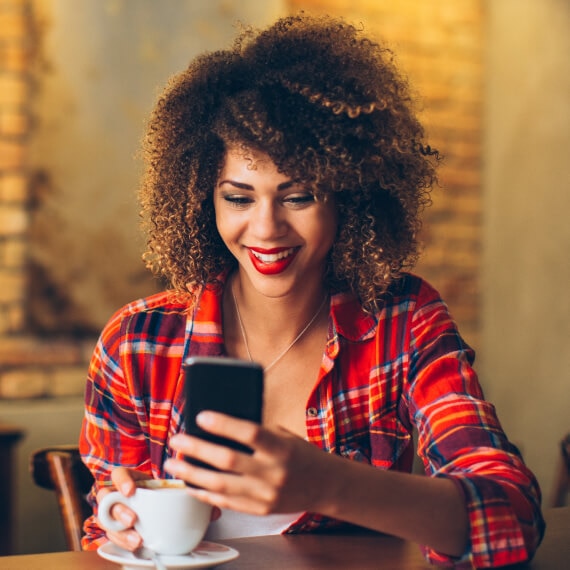 How to Join Our African American Dating Site
Why an Afro Dating Site Is Better for Your Love Life
Interracial dating is great, but not all Black men & women are interested in dating outside of their own neighborhood. Yet, sometimes, they just want to be with someone who "gets them" and search for them online! If that sounds like you and you don't mind going beyond your dating habits, then you're on the right site: our dedicated Black dating service is designed specifically to help Black singles find local matches online, without the pain of weeding through all the members you're not interested in. Whereas more mainstream sites tend to be filled with non-Black singles, you won't have any trouble finding the perfect Black partner on Blackmatch!
Connect with Local Black Singles in Five Minutes or Less
This all sounds great so far, but surely, it's not that easy to meet Black guys (or girls) online, right?! As it turns out, it actually is—signing up for Blackmatch only takes a couple of minutes. Since the site can be accessed from both a computer & your favorite mobile device, you'll be able to sign up for & use our Black friend finder virtually anywhere!
Like you'd expect from any reputable Black dating site, we offer free registration for all new users. To get started, simply head over to the Blackmatch homepage. Once you arrive, you'll see a five-field signup form on the right-hand side of your screen (or center if you're on mobile). You'll need to provide your:
Gender/sexual orientation
Age
Email
Choice of password, and
Location